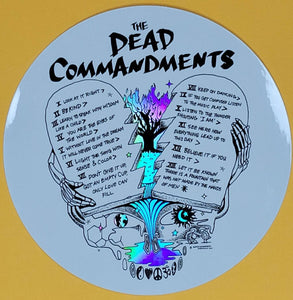 The Dead Commandments

Words to live by.

This design came out of inspirational verses in Grateful Dead song which was expressed in the form of a direction, instruction, guide post.

God is Sound.

Artwork by Rubenowski
Dead Commandments 5" vinyl sticker.

Stands up to weather and time, both in quality and message. Fly your flag and always remember, Be Kind.
NFA